Madame de Pompadour's "Salon de Musique"
A little concert in the country style
Many social changes took place in the 18th century, together with a new sensitivity to the arts. Natural forms were then preferred to the scholarly esthetics of the preceding century. Musicians opted for simpler works in country style that could move a wide audience.
The reign of Mme de Pompadour, Louis XIV's mistress, gave an impetus of gaiety and fantasy to the arts, which was copied all over Europe.
This programme pays tribute to three composers of the Age of Enlightenment, who worked towards enriching the bases of a «European» musical style: Joseph Bodin de Boismortier, Louis de Caix d'Hervelois, Marin Marais, Michel Blavet and Georg Philipp Telemann.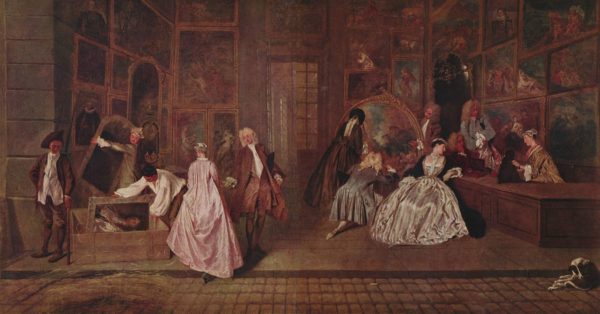 This programme can be proposed with 5, 4 or 3 musicians :
Stéphan Dudermel, violin
Serge Saitta, traverso
Florence Bolton, viola da gamba
Benjamin Perrot, theorbo
Clément Geoffroy, harpsichord
or
Serge Saitta, traverso
Florence Bolton, viola da gamba
Benjamin Perrot, theorbo
Clément Geoffroy, harpsichord
or
Serge Saitta, traverso
Florence Bolton, viola da gamba
Benjamin Perrot, theorbo
Extract